Short Essay on My Village [100, 200, 400 Words] With PDF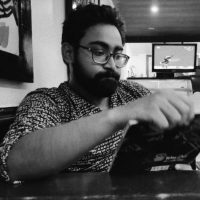 In this lesson, you will learn how you can write short essays on the topic 'My Village.' Here I will write three sets of sample essays on the same topic covering different word limits. 
Table of Contents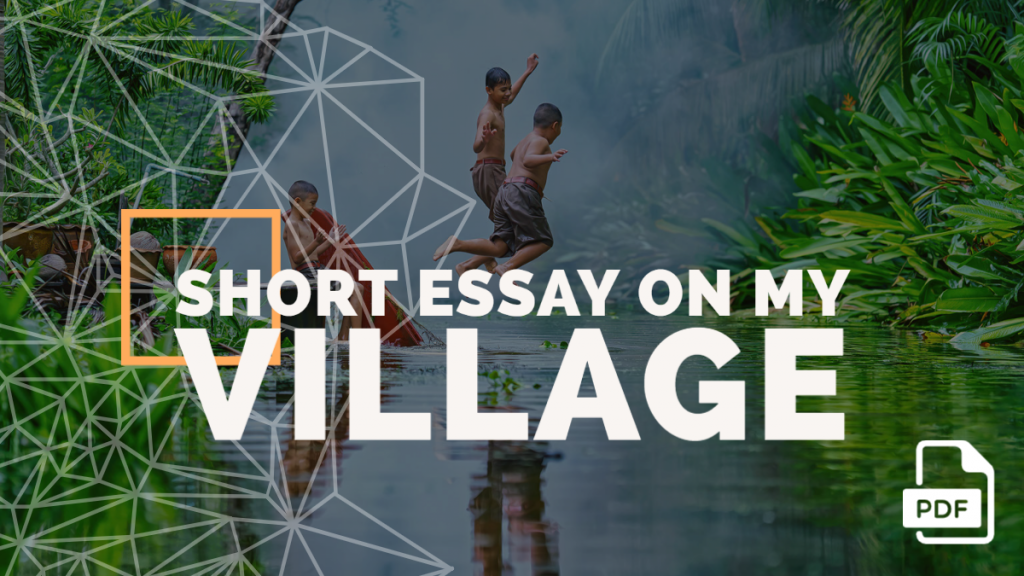 Short Essay on My Village in 100 Words
India is not only rich in its urban lifestyle, but the villages are wonderful and filled with greenery. My ancestors are from Bangladesh. But after the partition of India, they migrated and settled in a remote village in Murshidabad. Presently, I stay in Kolkata with my parents, but several times I have heard my father remember his childhood days in the village.
During the vacations, I often visit the village. People are so innocent there and nobody holds any complaints. They care for their nature and do not harm it like the urban people. Also, they have still kept their tribal festivals intact. I love to enjoy their traditional food and this bonding between my people in the village.
---
Short Essay on My Village in 200 Words
Villages are an important part of our country. A village is generally characterized by more nature, greenery, and several types of flora and fauna that the city actually misses on. Also, there are few vehicles in those remote areas and hence the place does not have much pollution. Also, the life of the villagers is more humble than the complex lifestyle of the urban places.
Staying in a village is not an opportunity for me because I am born and brought up in the city. We hardly get a chance to meet my ancestral people in the village of Murshidabad. The story goes back to the partition of India when my great grandparents migrated from Bangladesh and settled in Murshidabad to protect their families. At that time they were extremely poor and had a humble income to spend their days. They were followed by many others.
The village is now much more developed than it was when first inhabited. When I visit the village with my parents, during the vacation, it gets quite enjoyable to meet them after a long time. The clean air and water are beautiful with pure fruits and vegetables to eat. The reads are of red soil and soft to walk over. The humble neighbour of that village is the main reason I love my village. 
---
Short Essay on My Village in 400 Words
Life in a village is much different from what we experience in the city. The urban lifestyle does not provide us with all views of the Earth. The world has much more greenery and beauty than it seems to us. The city definitely gives us a modern life, better infrastructure, more communication, and quick connections. But it also takes away the natural goodness from us.
We do not receive fresh air and water, a good playground, and also the human company to enjoy our time with. A city is also a place of more diseases. All of these are absent in a village. If a city person visits a village he will experience greater peace than anywhere else in the world. Staying in a village is a matter of luck as well due to the present pollution index of the cities. 
I find myself extremely lucky to think that I am from a village. I stay in a distant village in the suburbs of Darjeeling. The best part of living in a village is that I can stay far away from the daily crowd of the city. The city is too confusing and suffocating for me. I cannot bear staying there even for a week. I always crave the peace I get in my own village. The village called Kasaimara is extremely beautiful in its flora and fauna. The air is clean and pure like the innocent people of my village.
We do not have many modern amenities like the city. We often face problems with network and communication, we do not have good schools or hospitals. But still, the peace of nature allows us to live a long and healthy life. I love to take long walks up the hill slopes in the morning or often cycle all the way. It saves the cost of taking any gym practice and is also helpful in maintaining a healthy body and peaceful mind. 
The environment of my village is beautiful. The people work hard to preserve ethnic integrity. We have rich history o folktales and myths. As a child, I often heard my grandparents tell me stories about them. They are precious and innocent like the people. They easily befriend other members, even from a different community. My village celebrates our own tribal festivals with great enjoyment and pomp. I am extremely lucky that I am a proud villager of India. We do not have many facilities, but at the end of the day, we are at peace with ourselves and others.
---
 I have tried to write these essays in very simple language for a better understanding of all kinds of students. If anyone still has any doubts regarding this topic, kindly let me know through some quick comments. To read more such lessons, keep browsing our website.
Join our Telegram channel to get all the latest updates on our upcoming sessions. Thanks for being with us. All the best.