Short Essay on My Favourite Storybook [100, 200, 400 Words] With PDF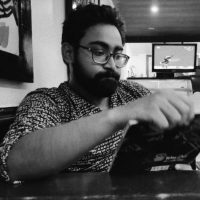 In today's session, you will learn how you can write short essays on your favourite storybook within a predetermined word limit.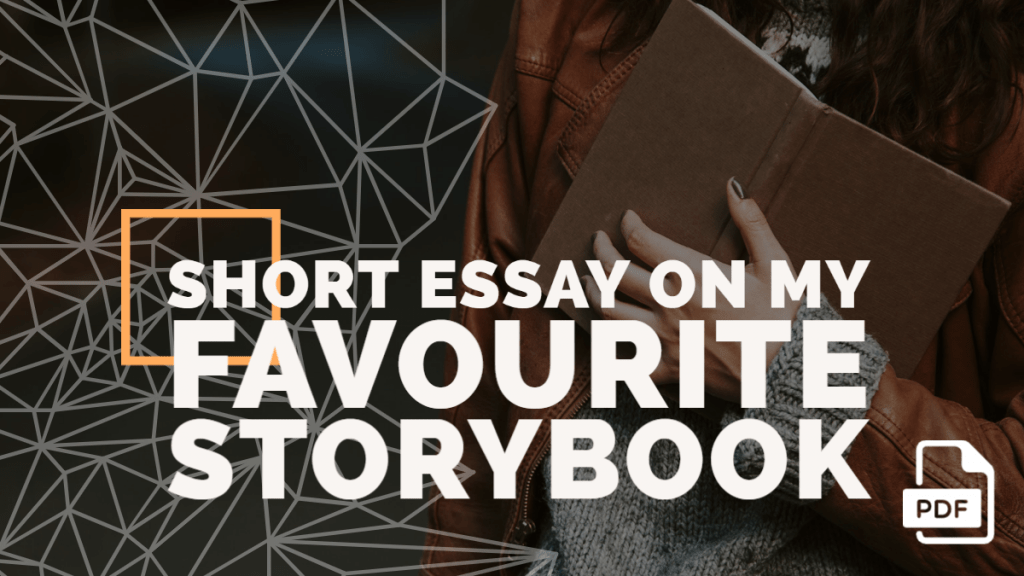 Short Essay on My Favourite Storybook in 100 Words
The tradition of reading stories comes from our mothers and grandmothers telling us bedtime tales. The same goes for me who, from a little age, even visits libraries to read books. I have read lots of them, but my recent favourite is The Untouchable by Mulk Raj Anand. He was forever written for the lowermost level of the Indian society and this book is definite proof of that.
The book concerns the story of a sweeper boy, Bakha, who is untouchable for cleaning the public toilets. The problem faced by Bakha is the crust of the story. This book shows how India discriminates against people who actually take care of our sanity. It is a touching portrayal of the reality of the poor and distressed and hence my favourite read.
---
Short Essay on My Favourite Storybook in 200 Words
I have forever been a storybook enthusiast. From buying fairy tales book to visiting the library, books have been my best friend. Recently, I went through a book by Mulk Raj Ananda, called the Untouchable. It is by far my favourite read of the past year.
The Untouchable concerns the life of a public toilet sweeper named Bakha and his family, whose daily struggles to meet up to the expectations of life and society are the core of this text. Bakha and his community hail from the lowermost rung of the Indian social ladder, and hence they are the untouchables.
Paradoxically enough, those who care for our sanity, are tagged dirty and distant. Mulk Raj Anand gives his readers a legitimate insight into the inners of a colonized country, where the natives of India are no less indignant over these poor people.
Mulk Raj Anand was highly concerned about these lower caste people, who were never allowed the minimum facility for their economic background. The incident where Bakha's sister is molested by a Pundit, and the way she has to wait behind everyone in the queue to fetch some water from the public well, are instances of severe discrimination in India. Untouchable is my favourite read since it unravels the truth beneath the social surface and is a blatant review of social inequalities.
---
Short Essay on My Favourite Storybook in 400 Words
A storybook is the best healer and the time-travelling system human beings can ever receive. Whatever story we read we feel like immediately transported to that setting and people and get a real-life description of that entire tale. Be it a fairy tale or anything else, stories are the best companion in our life.
There is hardly anyone who does not like reading stories or listening to them. From my childhood, I have fond memories of listening to tales and also reading them. Visiting libraries and getting a good book is a great activity for me. But recently the story Untouchable by Mulk Raj Anand has been my favourite read.
The story, Untouchable revolves around the life and predicament of a toilet sweeper named Bakha, who lives in the outskirts of the village. He and his family are typically untouchable since they clean latrines. Bakha experiences severe hatred for his economic background and is forced to stoop the lowest. Belonging to the lower caste, the Brahmins and the British consider him an outcast and dirty. 
The most touching point of the story is his humiliation in front of a rich household when the landlady throws a piece of roti at his face and humiliates him. But then also out of humbleness, Bakha does not protest and is pained by this falling humanity. His sister, an adolescent girl, becomes the victim of an attempted assault by the temple Pundit. She has to wait at the end in a long queue to fill her pail of water. The book, in several ways, unravels the truth hidden beneath the surface of Indian society.
The British had already colonized India by then. And the natives of the country equally suppressed their fellow people.  An apathetic picture of society is portrayed through the book. It is my favourite read since it blatantly brings out the crude reality of society without any sugar coating. The book is a masterpiece manifesto of that and makes the author one of the greatest humanists.
Like B.R. Ambedkar, Mulk Raj Anand also esteemed the lower caste people who are mercilessly tortured by the countrymen. The author was highly concerned about these people who toil hard but does not receive even the minimum respect. People like Bakha who look after the sanity of all, are cornered in society as an outcast. They need enough support and care for their own benefit. A book like Untouchable is a clear representation of this section of society and must undoubted favourite. 
---
After going through this lesson today, hopefully, you have understood all the aspects regarding this topic. I have adopted a very simplistic approach to writing those essays for a better and easier understanding of all kinds of students. If you still have any doubts regarding today's session, kindly let me know through the comment section below. To read more such essays on various important topics, keep browsing our website. 
Join us on Telegram to get the latest updates on our upcoming sessions. Thank you.