A best friend is one who loves you more than him or her-self, a person who takes care of you, share feelings, emotions, a person whom you can blindly trust, a best friend is a hidden gem of someone's life. In this contrary, we bring an Essay on My Best Friend.
This Essay is Formatted For Class 3 | Class 4 | Class 5 | Class 6 | Class 7 | Class 8 | Class 9 | Class 10 | Class 11 | Class 12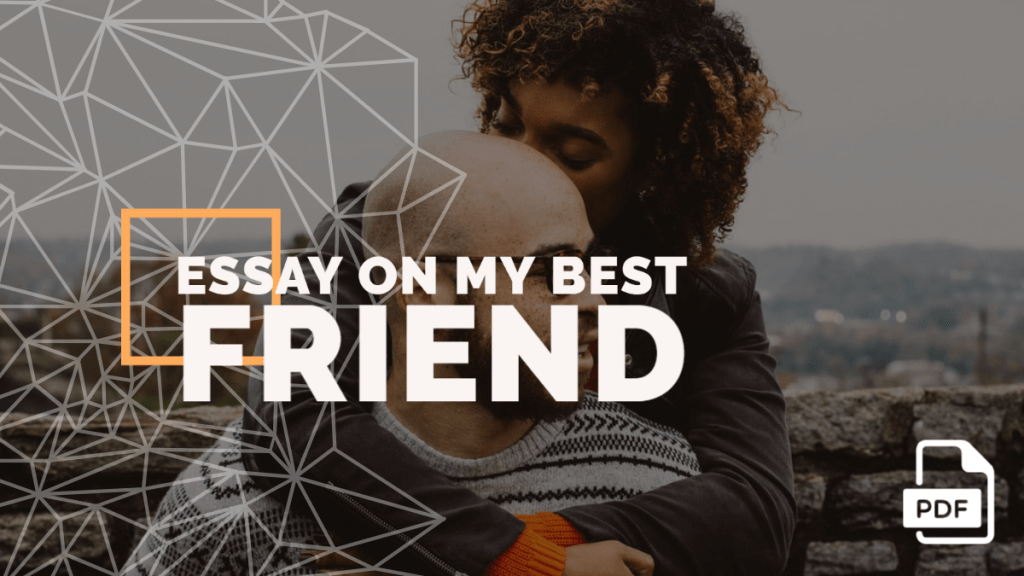 "No road is long with a good company", is a true proverb. Similarly, a good friend is like best of all the blessings. A friend is a person who makes you happy, multiply your joys and divide the sorrows. A friend is a helper in all the problems and can complete the lyrics of your song when you forget.
A friend is a supportive person who never leaves your hand in trouble. He/she listens to you always and with full support gives you good advice. They are always honest with you and do not ever lie.
They save us from every harm and danger too. They make us smile whenever we cry or we get sad. They never judge you when you share your feeling and thoughts with them. "A friend is like a chocolate chip in the cookie of life".
Our friendship had started when my best friend sat with me on the first day of our school. She had taken a new admission in our class. She was shy because she was new and was not known to anyone in our class. She sat behind me and was hesitating to talk.
She was waiting for me to say something first. I said, "Hi", to her and so this is how we introduced ourselves to each other. Slowly, as the session was passing our friendship was growing. We were always sitting together and so in lunch, we used to go together to wash hands before and after having our lunch. We shared our lunch and ate together.
After some time passed, I learned that she was very talkative and extroverted. She loved to chit-chat and share her things with me. There were so many things that she learned about me too and discovered that we both love to play badminton.
Since then we both used to play badminton every Sunday in the morning. We always spent time together and then one day, our friendship became special in our class. No-one stopped us, even our parents also like both of us.
She was good at Mathematics and helped me in solving my sums. She had cleared all doubts of the formulas and then explained it to me. During exams, we used to study together and were both toppers of the class. We both got amazing prizes. It was really fun to be with her and during the summer vacations we had gone camping and shared a lot of interesting memories.
According to me, the major reason because of which, I had created so strong bond of friendship with my best friend were the good manners and qualities that she was having. She was brave and took stand for the wrong things. She was honest and never lied to me. She was intelligent, sharp-minded and smart too.
She used to score good marks in the class. She was highly fond of mathematics and because of which, she always helped me. She was a talkative and sportive person too. She used to play new games with me at the end of every weekend. She was so talented. She was a caring and lovely person too. She loved animals and had a pet in her home.
---
So how was this essay on my best friend? I hope you like it, please do share your thoughts on the comment section, I will love to see those.