This article will help you to learn how to write a report writing on Christmas Celebration. So let's jump into the article.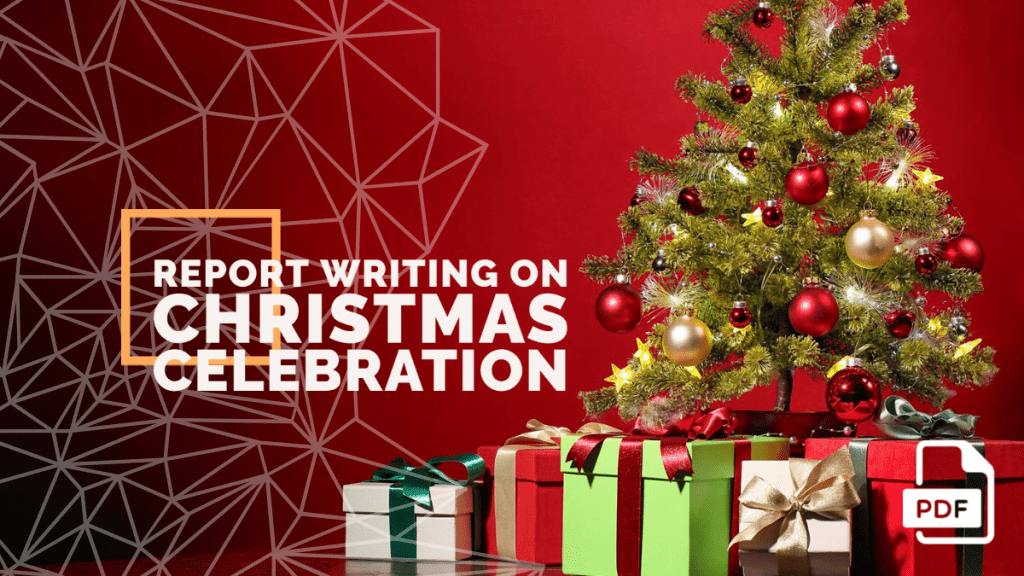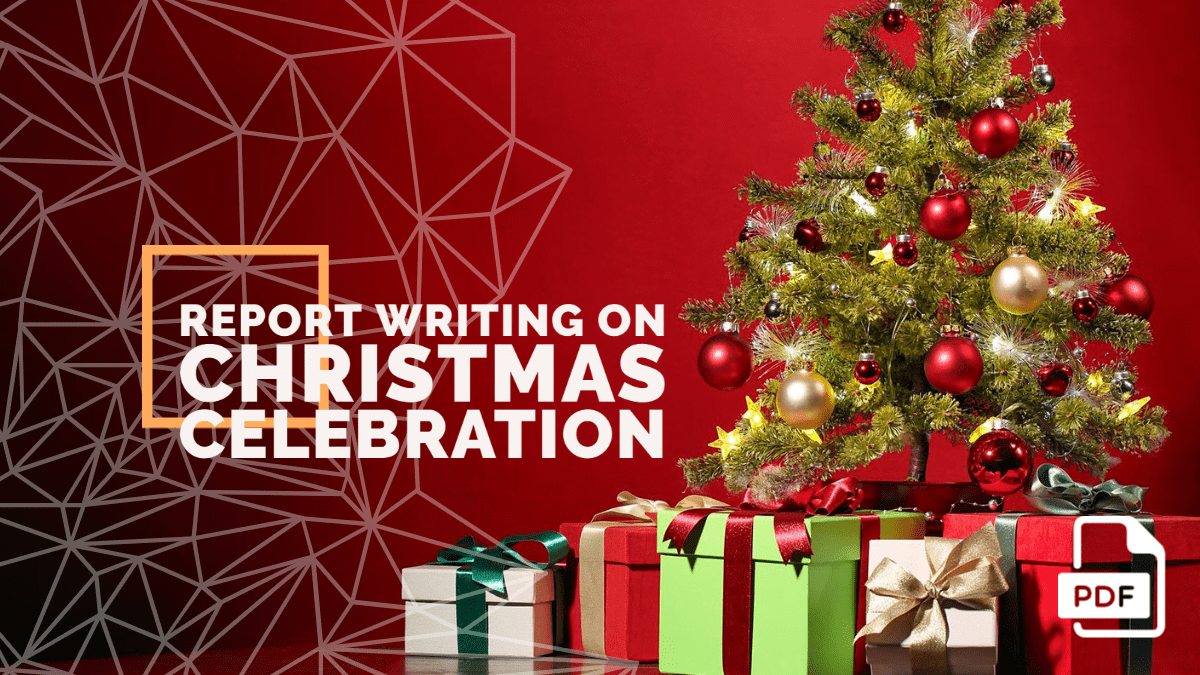 Example 1
 Christmas Day Celebration at School
By Natasha Luke
December 15, 2020; Delhi Public School: Christmas Celebration at our school was conducted on 22nd December. Students wore beautiful dresses to school. The school was decorated beautifully with glitter and lights. A crib was made by the students of class 12. The crib was really beautiful.
One could easily notice the excitement of Christmas in a student's eye. They were eagerly awaiting the  Christmas gift exchange. All the students had brought gifts to give it to their Christmas friend. This ceremony of choosing a Christmas friend and giving gifts was done in order to inculcate in the students the mentality of sharing.
This would also help them to think about others. After the gift exchange, all students were assembled in the auditorium for the programs. There were a variety of performances, the best being the Carol songs performed by the senior-most students.
A student dressed as Santa Claus paraded through the auditorium cheering and singing songs of Christmas, handing out small gifts and handshakes. By the end of the program, the principal distributed sweets to all her children. There was a piece of cake with the sweets and a Christmas card wishing them "Happy Christmas".
---
Example 2
 Christmas Celebration at Our  Colony
By Aleena Mathew
December 24, 2019; Kerala, Trina Society: This year we celebrated Christmas together with everyone at the colony. Everybody from the colony turned up in their party clothes which were mostly red and white. The gathering was held at the association park. The association park was decorated beautifully with glitter and lights. It looked beautiful in the evening.
There was a crib made by some of the teenagers from our colony. The aroma of food and cake filled the air. Everybody was waiting for the programs. There were a lot of programs. They were performed by people of different age groups.
Carol songs were sung, dance was performed, skits, dramas and so on. An uncle dressed up as Santa Claus paraded through the crowd and gave gifts to children. He explained the importance and significance of this festival. He explained that Jesus Christ, the saviour was born on this day.
Jesus came into this world to save us. After the programs, everybody had food and desserts while the band played Carol songs. By the time the elders started performing all the tiny tots had slept. They woke up at the end and danced to different songs.
---
Example 3
Christmas Celebration
 By Samantha Baksi
December 26, 2020; New Delhi: Christmas is celebrated every year on 25th December. This was the day Jesus Christ was born. He came into this world to save the sinners. During Christmas, people decorate their houses with Christmas trees, lights and stars. It is one of the popular festivals celebrated worldwide.
This festival is important to Christians as this is the day Jesus was born. They celebrate this festival with great joy and zest. Christmas is loved by children since they receive gifts from Santa Claus. They love decorating trees. Children are on their best behaviour in the month of December because they want to please Santa.
Carol songs such as Jingle bells, Carol of the bells, etc are sung. Relatives come together to celebrate Christmas. This is a festival of joy. It is about sharing and helping others. Christmas is a time to give and forgive. The message of peace, happiness and forgiveness are brought forth through this festival.
There are small vacations for students to enjoy Christmas. They are supposed to write and send Christmas cards to all their relatives who are far away but will be remembered on Christmas.
---
Example 4
A Christmas with Covid
By Natasha Mark
December 22, 2020; Kerala: The situations were getting worse due to covid-19. People were in great distress since they could not attend the Christmas Mass at churches. Even though the situations were not in our favour we still managed to celebrate Christmas. We helped those who were in need. We and gifts through couriers.
We even gave gifts to children in a nearby orphanage. They were so happy that they returned their gratitude by writing us Christmas cards. We felt good. Relatives could not come over and gatherings were not allowed. So each house celebrated with their neighbours.
They exchanged dishes and sweets. They broke bread together. They sang songs together. We decorated our houses together. This Christmas was different from the other ones but it reminded us that even though the times are difficult. We were dressed in our best dresses. We wished each other Happy Christmas.
A pleasant and happy atmosphere prevailed in the atmosphere. Even though the celebration was not like the one we used to have with a crowded house, this was a good chance of things. We got to spend the rest of the day with our family, telling jokes and enjoying the nights to ourselves.
Conclusion
I hope you found this report on Christmas Celebration helpful.
Do let me know in the comment section if you have any queries related to it, I'll definitely address those within 24 hours.