Christmas celebration has always been a hot topic relevant for report writing tests in various examinations around the country. That's why we have decided to write a few such reports on this topic in the following session. But at the very beginning, I want to clarify that these kinds of reports can be classified into two categories:
Magazine Reports
Newspaper Reports
So today's presentation will be based on both of these categories. Each category will be mentioned prior to every report. Hopefully, this session will help you to learn the method of writing reports on the Christmas Celebration. So without further delay, let's jump directly into the topic.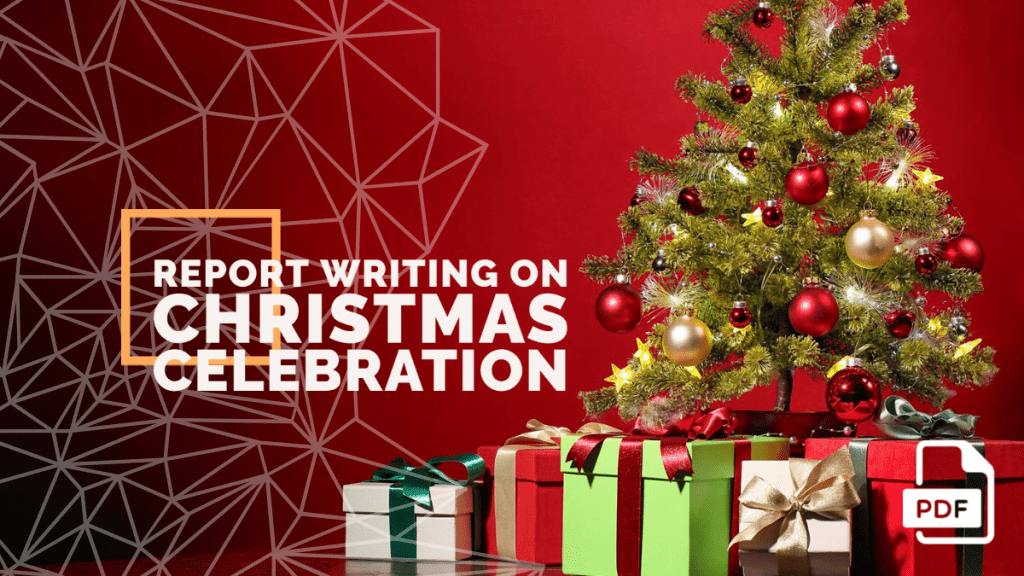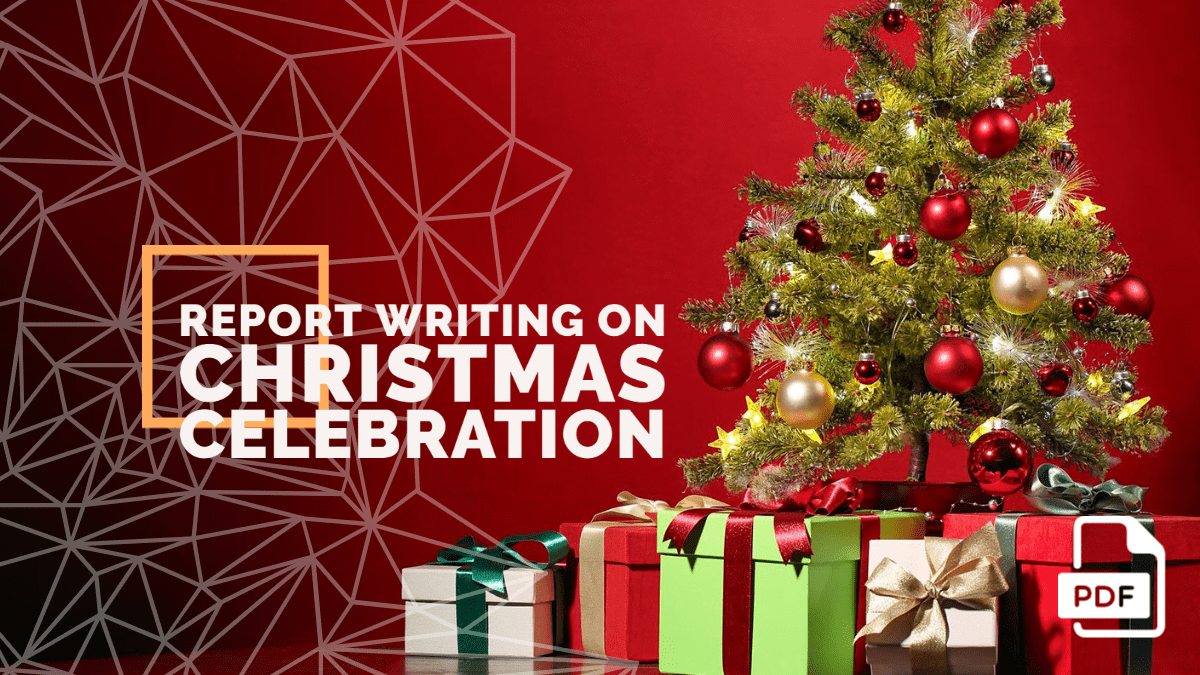 Example 1 [Magazine Report]
CHRISTMAS DAY CELEBRATION AT OUR SCHOOL
By Natasha Luke
Christmas Celebration at our school was organized on 22nd December this year. Students came to school wearing beautiful dresses. The school was decorated beautifully with glitters and lights. A crib was made by the students of class 12. The crib was really very beautiful.
One could easily notice the excitement of Christmas in the students' eyes. They were eagerly waiting for the Christmas gift exchange. All the students had brought Christmas gifts for their friends. This ceremony of choosing a Christmas friend and exchanging gifts is promoted in order to inculcate the mentality of sharing among the students.
This practice would also help them to think about others. After the gift exchange ceremony, all students were assembled in the auditorium for the programs. There were a variety of performances, the best being the Carol songs performed by the senior-most students.
A student dressed as Santa Claus paraded through the auditorium cheering and singing songs of Christmas, handing out small gifts and handshakes. By the end of the program, the principal distributed cakes and cards to all her children. It was a piece of cake with sweets and a Christmas card wishing them "Happy Christmas".
---
Example 2 [Newspaper Report]
CHRISTMAS CELEBRATION AT TRINA SOCIETY
By Aleena Mathew
Kerala, Trina Society; December 24, 2019: This year the Trina Society celebrated Christmas together with everyone in their colony. Everybody from the colony turned up in their party clothes which were mostly red and white. The gathering was held at the adjacent association park. The association park was decorated beautifully with glitter and lights. It looked beautiful on the evening of Christmas.
There was a crib made by some of the teenagers from the colony. The aroma of food and cake filled the entire environment. Everybody was waiting for the programs. A lot of programs were organised for the evening. All the programs were performed by people of different age groups.
Carol songs were sung, dance was performed, skits, a drama was staged and so on. A person dressed up as Santa Claus paraded through the crowd and distributed gifts to children. He talked about the importance and significance of this festival. He told a story about the belief that Jesus Christ, the saviour was born on this very day.
After all the programs ended, everybody had food and desserts while the band played Carol songs.
---
Example 3
Christmas Celebration
By Samantha Baksi
December 26, 2020; New Delhi: Christmas is celebrated every year on 25th December. This was the day Jesus Christ was born. He came into this world to save the sinners. During Christmas, people decorate their houses with Christmas trees, lights and stars. It is one of the popular festivals celebrated worldwide.
This festival is important to Christians as this is the day Jesus was born. They celebrate this festival with great joy and zest. Christmas is loved by children since they receive gifts from Santa Claus. They love decorating trees. Children are on their best behaviour in the month of December because they want to please Santa.
Carol songs such as Jingle bells, Carol of the bells, etc are sung. Relatives come together to celebrate Christmas. This is a festival of joy. It is about sharing and helping others. Christmas is a time to give and forgive. The message of peace, happiness and forgiveness is brought forth through this festival.
There are small vacations for students to enjoy Christmas. They are supposed to write and send Christmas cards to all their relatives who are far away but will be remembered on Christmas.
---
Example 4
A Christmas with Covid
By Natasha Mark
December 22, 2020; Kerala: The situations were getting worse due to covid-19. People were in great distress since they could not attend the Christmas Mass at churches. Even though the situations were not in our favour we still managed to celebrate Christmas. We helped those who were in need. We and gifts through couriers.
We even gave gifts to children in a nearby orphanage. They were so happy that they returned their gratitude by writing us Christmas cards. We felt good. Relatives could not come over and gatherings were not allowed. So each house celebrated with their neighbours.
They exchanged dishes and sweets. They broke bread together. They sang songs together. We decorated our houses together. This Christmas was different from the other ones but it reminded us that even though the times are difficult. We were dressed in our best dresses. We wished each other Happy Christmas.
A pleasant and happy atmosphere prevailed in the atmosphere. Even though the celebration was not like the one we used to have in a crowded house, this was a good chance of things. We got to spend the rest of the day with our family, telling jokes and enjoying the nights to ourselves.
---
I hope you found this report on Christmas Celebration helpful to your requirements. Do let me know in the comment section below if you have any further suggestions related to this topic. I'll definitely get back to your soon.