In this lesson today, you will learn how you can write short essays on Leadership. There will be three different sets of short essays in this session that will cover Leadership within different word limits.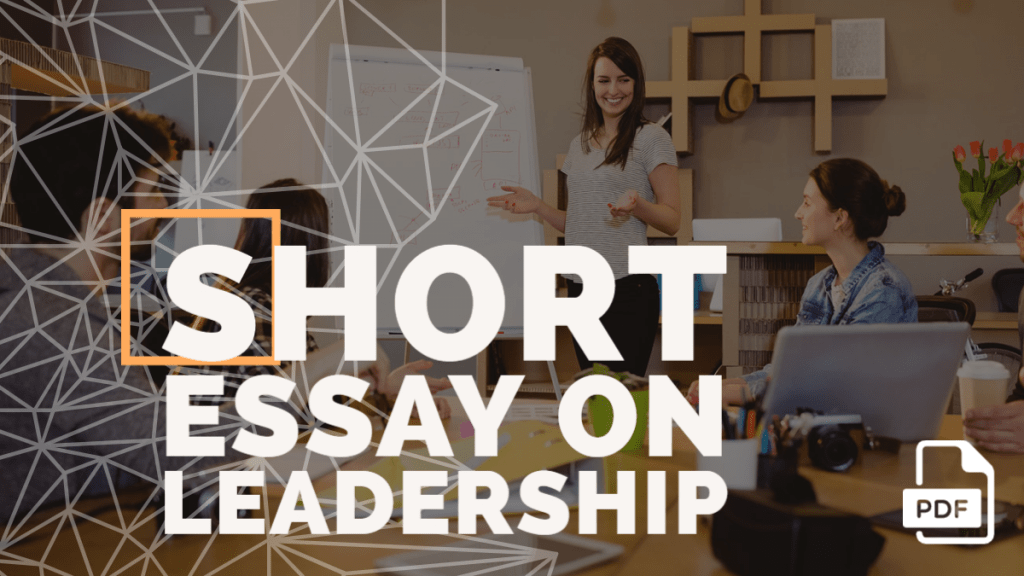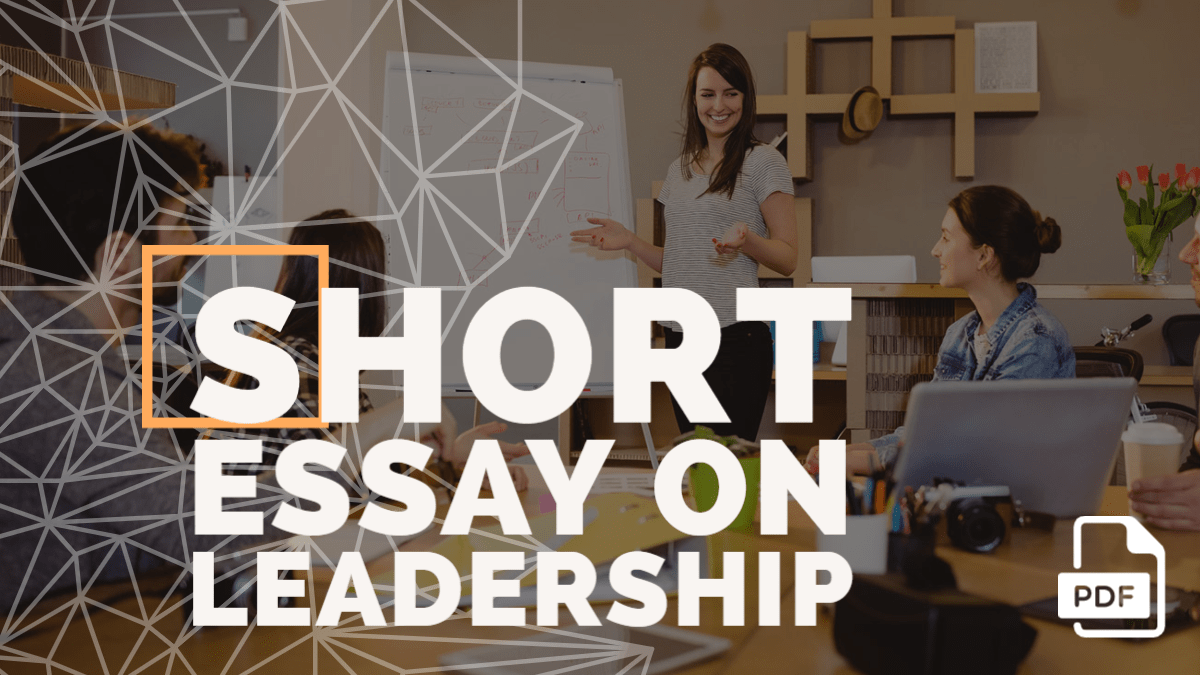 Short Essay on Leadership in 100 Words
The term leadership denotes the capability of someone to lead his team. Leadership is a work of skill, responsibility, and power, and only the strong and determinant is capable of giving an able shoulder. Leadership is the potent behind the development of civilization. His confidence, as well as care for others, is what is necessary for him.
We are aware of eminent leaders like Martin Luther King, Mahatma Gandhi, Netaji, Jawaharlal Nehru, M. S. Dhoni, Sourav Ganguly, who have been great proofs of honesty and integrity. Also, a leader is a communicator who can realize the issue of his people and act likewise. A person becomes a lead when he turns out to be the guardian of his people. 
---
Short Essay on Leadership in 200 Words
Being a leader is never an easy task. It involves the dependency and faith of the people he is supposed to guide and lead. Also, a true leader is marked by certain virtues that make him the perfect elected among his people. It is very important to have a leader who can guide everyone through all perils and help them reach a safe spot. From a classroom to a company, to a country, everywhere we observe such an able hand who cares and shows the correct way without any biased opinion.
A leader is simply not someone with the power to rule over everyone. A tyrant like Hitler is never excepted who will torture his fellow beings. Also, a leader is not someone who is lazy and pleases all without taking any strong steps towards the problem creators. Hence leadership is the strength to stand morally firm and upright and be the shelter for all.
He must be an inspirational figure for all. A leader is the centre of integrity and confidence who encourage everyone to participate in teamwork. Eminent leaders like Mahatma Gandhi, Netaji, Mother Teresa, Indira Gandhi, Sourav Ganguly, M. S. Dhoni have been great sources of strength and inspiration. Their deeds have made them immortal to people. Hence they are the ideal representation of leadership.
---
Short Essay on Leadership in 400 Words
Leadership is the essence of any movement that brings complete success for any team. A great leader is like the wind for a sail that steers the vessel towards the correct path. A leader means a person who is in charge of everything. So the term leadership is the way by which a leader guides the team. In different fields of life, be it in school, a business company, or the nation, a leader is present everywhere.
He must have virtues that will make him unique and easily supportable. A leader must have the faith of his fellow beings so that he can be the best choice. This faith and support will enable him to achieve success.
The qualities of efficient leadership are quite prominent. A leader must be honest about his work and organization. He must never hide any problem that might hamper the balance of his team. Also, he should not indulge in unfair means that can destroy his position and reputation among people. A leader must show confidence, integrity, and strength. He should bear an affirmative attitude so that others are inspired by him to work harder. If a leader gets negatively vibed, then no one will feel the urge to carry on their mission.
Leadership is not an easy task. He has to go through many trials and tribunals and then only can prove himself the ideal guide for all. Oftentimes, even the greatest leader can experience mental imbalances due to the extreme pressure he experiences daily on his way of leadership. It is then the responsibility of his teammates to support him and cheer him up with positive energy. Leadership is not the sole responsibility of one man or woman but a combined effort of the team that will eventually fetch the desired success.
Leadership is important for the overall development of personality. A person morally and physically weak cannot be an ideal leader. This ability to lead a team regulates, coordinates, and constructs the group according to some strong principles and ethics, that affects the performance of the group. Wonderful teamwork is the effort of the overall company under the guidance of an able leader.
He is the pivot of everything. Our country is rich in eminent leaders like Mahatma Gandhi, Netaji, Surya Sen, Mother Teresa, Sarojini Naidu, Sourav Ganguly, and others who have shown the way to ht e future generations. In them lies the ideal representation of leadership.
---
I have adopted a pretty simplistic approach to writing these essays above. Hopefully, after going through this session, you will be able to write such essays on your own. If you still have any doubts regarding this session, please let me know through the comment section below. To read more such short essays on various important topics, keep browsing our website.
Kindly, join our Telegram channel to get the latest updates on our upcoming sessions. Thanks for being with us. Have a great day ahead.