In today's session, you will learn how to write short essays on the topic of 'Favorite Book In English. I will write three different essays in this lesson in a very simple language covering different word limits.'
Table of Contents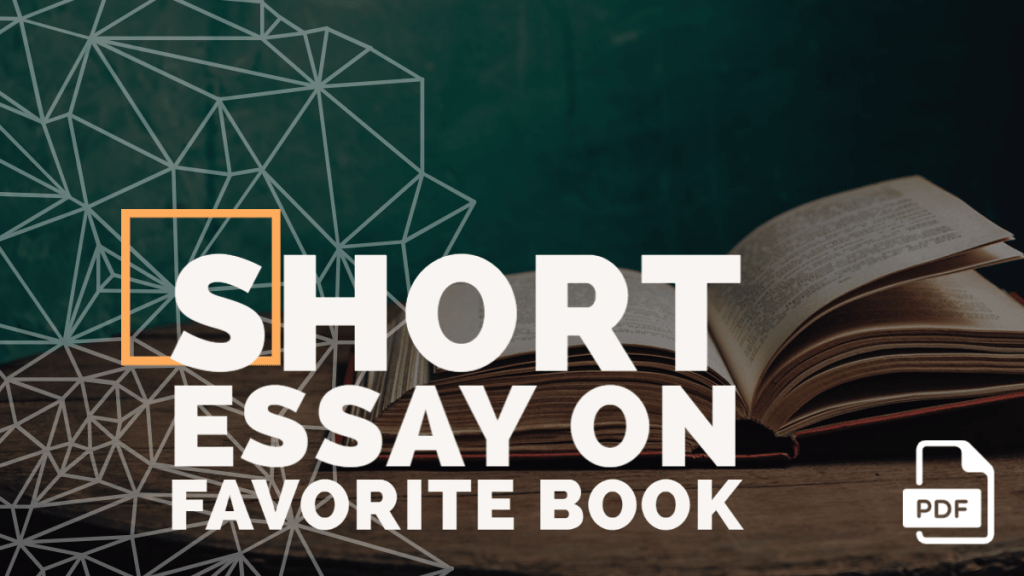 Short Essay on Favorite Book in English in 100 Words
Nothing in this world can beat the importance of reading storybooks. When we read a storybook we are immediately shifted to a different fictional world. I recently loved a book based on dance experience. As a dancer, it gives me immense joy to go through it several times. The book is Rasia, by Koral Dasgupta.
The book explores the story of a dancer Rajsekhar Subramanian and his several experiences when he meets a woman named Vatsala in New York. She makes him realize the importance of knowing his own perfect self and also the significance of his wife Manasi in his career. The concept of a dancer knowing himself through his passionate dance attracts my interest the most. Stories like this must be read to even know oneself the best.
---
Short Essay on Favorite Book in English in 200 Words
Reading storybooks is the biggest asset of human life. Nothing compares itself in this world with the reading of a storybook and the emotions that are experienced after going through it. A storybook is much different from those we read in the educational syllabus.
It is mainly made for fun reading and also to learn something quite easily than the cramped syllabus. For me, reading storybooks is simply an expression of liberty and happiness. It is my time where I let none interrupt. I not only read them but also make my own interpretations and write them down in my journal.
A book that I have journaled really well is an English translation of Chokher Bali by Rabindranath Tagore. The story, in English, undoubtedly is a masterpiece of the great author. The novel tells us about a complex relationship between the four main characters, Mahendra, Binodini, Ashalata, and Behari. The friendships, husband-wife relationships, and the intrusion of an outsider widow, all sum up the story as a complex web of emotions.
The reader feels confused as to support Binodini or simply accuse her of destroying the life of Ashalata and Mahendra. Behari is praised for his attitude and for Mahendra's fickle mind Binodini suffers throughout her life. As a friend, she shows Ashalata the true nature of her husband. Chokher Bali is my favourite Tagore novel that weaves great complexity into a final solution.
---
Short Essay on Favorite Book in English in 400 Words
Life is not always s peaceful and happy as it seems to be. We often feel tired when we cannot perform as we want, with our family and friends. In those lonely moments, we need a company with whom we can share our thoughts and feelings. Books, especially storybooks help us to vent these emotions, happy or sad. For me, storybooks are my best friends who help me go through all my problems. Whenever I need a company that can transport me to a different world, then only storybooks can help me do so.
The best storybook which I have read recently is a famous book written by Mulk Raj Anand named The Untouchable. The story is as important to the reader as it is to the countrymen. The story has a central figure called Bakkha who is a latrine cleaner. The boy is of young age and through his generations, he is forced to work as a latrine cleaner. He is tortured tremendously by the higher caste people of his society.
Even Bakha's sister is equally humiliated by the head priest of the temple who tries to molest her for being a sweeper girl. She is forced to stand afar in the line to fetch water because she comes from the family of the sweepers. Class discrimination gets its most terrific view with the treatment of Bakha when he visits the house of a woman and is humiliated. The woman throws a chapatti at his face because he is a sweeper. The position of a human is destroyed by this ill-treatment.
The story's significance is that it can be divided into two parts. In the first part, Bakha gets ill-treated by the community members. In the second part, the arrival of Mahatma Gandhi changes the entire course of action in the book. Bakha after getting disrespected leaves the city and goes to a lonely place.
From there he is swept away by a crowd who are attending the protest movement of Gandhiji. He visits the venue and after hearing the words of the Mahatma he is inspired. His final confusion is relieved when a person discusses how a different sort of latrine will be employed in India and for that no cleaner will be required regularly. Here the novel ends.
The novel is lovely to me as it shows the reality of caste discrimination in a colonial country like India. In fact, still, India is a victim of such social issues which need to be addressed seriously and get them removed from society.
---
So, after going through the entire session, if you still have any doubts regarding the context, put them in the comment section below for further clarification from my side. If this lesson has helped you let us know that as well. Keep browsing our website for more such content.
Thank you.